Who we are – Staff & health care
KKT® International is a cutting-edge global healthcare organization that combines scientific discoveries, engineering innovations, software development, hardware ingenuity and revamped medical processes to promote medical and scientific advancements within the field of spinal care.
Our revolutionary approach has generated groundbreaking technologies and treatment modalities that have drastically changed the way medical professionals around the world approach patients suffering from back pain, neck pain and other spine related conditions.
KKT® Orthopedic Spine Center Qatar features a team of experts. KKT® Qatar team include various KKT® trained experienced and fellowship-trained Orthopedic, Pain & Spinal consultants, specialist surgeons, general physicians and well-trained and highly qualified nurses, radiographers and technicians.
KKT® Physicians
Our physicians are committed to providing superior medical care to their patients. Only the most respected experts in spinal care are chosen as physicians to join the KKT® treatment team. Our physicians bring their own area of medical expertise, including spinal injury and rehabilitation, pain management, and preventative medicine. These experts are then trained and certified as KKT® physicians before they can perform KKT® Orthopedic Spine procedures. They are also active collaborative members of KKT®'s research team.
KKT® has provided over 300,000 spinal treatments globally and counting, with centres in North America, Europe, The Middle East and Asia.
We are passionate on changing the landscape of healthcare, one spine at a time.
Dr. Aslam A Khan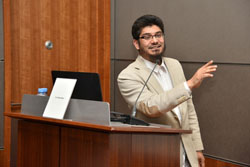 Founder & CEO KKT® Orthopedic Spine Center Dr. Khan pioneered the KKT® Orthopedic Spine treatment and made medical history by providing an alternative to traditional surgery to treat most spinal conditions. Dr. Khan has been practicing medicine for 24 years.
Dr Ali Shetawai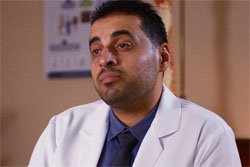 Dr Shetaiwi specializes in Orthopedic surgery and has been practicing medicine for 10 years.
Jordanian board orthopedic surgery, MD
Dr. Mohammed Fakhri Khudhair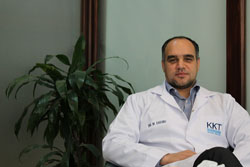 Dr. Khudhair specializes in orthopedic and arthroscopic surgery and has been practicing medicine for 15 years.
Iraqi board of Orthopedic surgeons M.B.C.h.B, F.I.C.M.S (Ortho)
Dr. Ahmed F. Ahmed Dawoud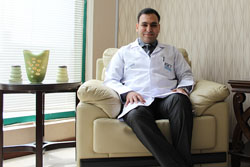 Dr. Dawoud specializes in orthopedic and spine surgery and has been practising medicine for 10 years.
MB.ChB./ MSC.( Orthopedic Surgery), AOSpine Fellowship (Germany), AAOS, AOSPINE, OEA Member
KKT® Tomorrow's healthcare, Today!
So come in today for a consultation and take the first step to feeling great again. Because life won't wait and neither should you!
Get back to health and get back to being you again.